Hey Rose here. When thinking of the bizzare emperor of CJC, Sakamoto definitely fits the bill. Recently he hasn't his face much but when I went to his desk today…
There happened to be an a crazy person there instead.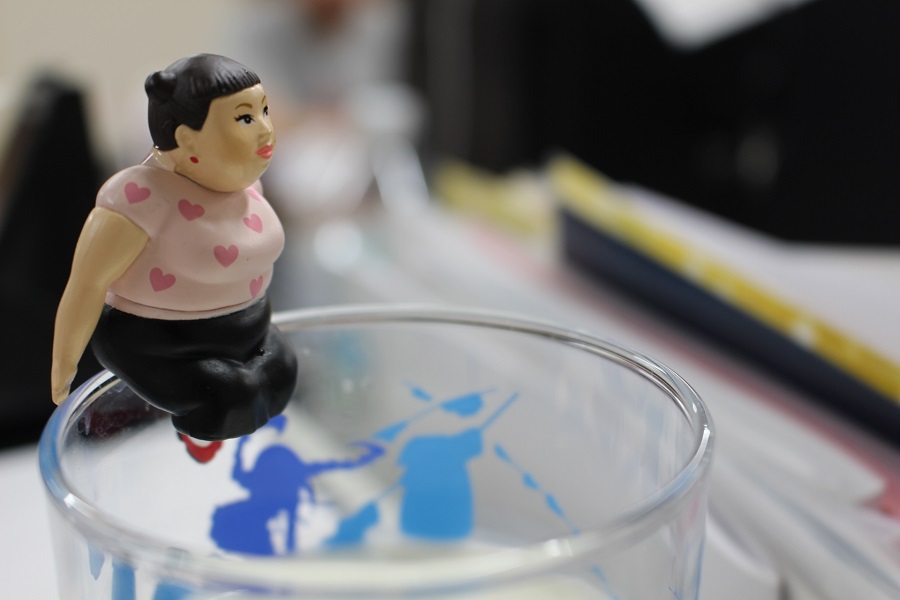 it's Koppu Fuchiko!
It's a human like accessory that decorates the rims of things like cups and the like. You can use them as an accessory by having them sit, climb up, and even hang from a cup depending on their position.
It's probably difficult for foreigners to imagine but if you go to any general store when coming to Japan, you probably will see it.
出典:http://kitan.jp/products/fuchico_teenage
Just like this girl! Pretty interesting huh?
Even something like this….
This chubby girl is based off of the actress Watanabe Naomi.
There are many foreigners out that probably don't know her name but she is often regarded as being one of the funniest women among Japanese comedians.
I know I'm a foreigner and all, but it's hard for me to imagine someone who is chubby to be popular. I feel like she doesn't fulfill the requirements of being popular…
You idiot!! Don't say something so insensitive! Naomi is my goddess!!
…
Here in the middle of summer, even though it's easy to get worn out, having all this additional desk work I get even more tired! But if Naomi is by my side, when I drink tea, I have a complete change of heart!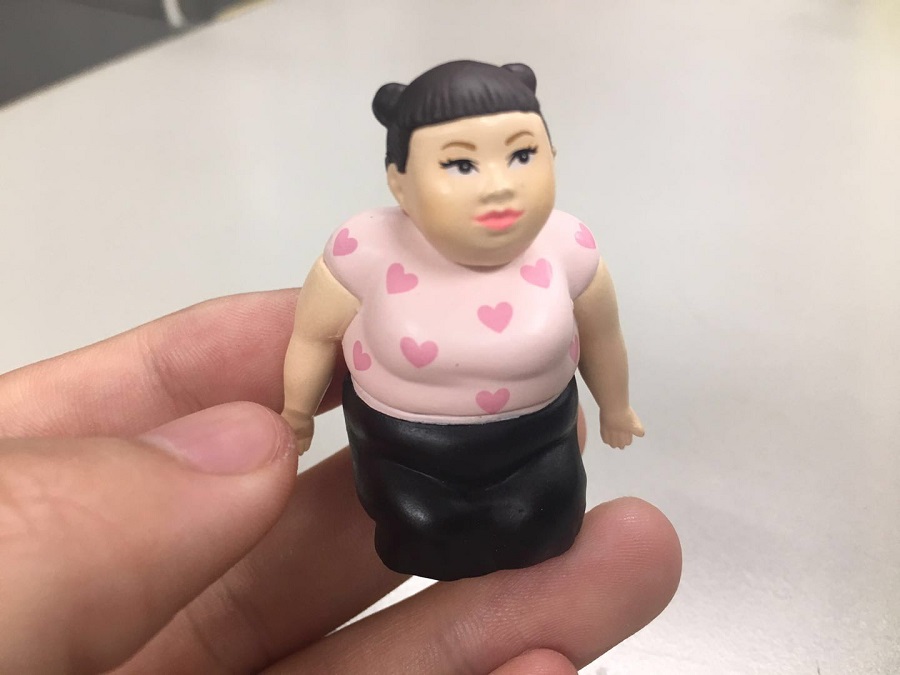 The intimidating Cup Fuchi Naomi is pretty interesting and seems a bit heavy.
It's so heavy it feels like it would make my reggae cup fall over easily.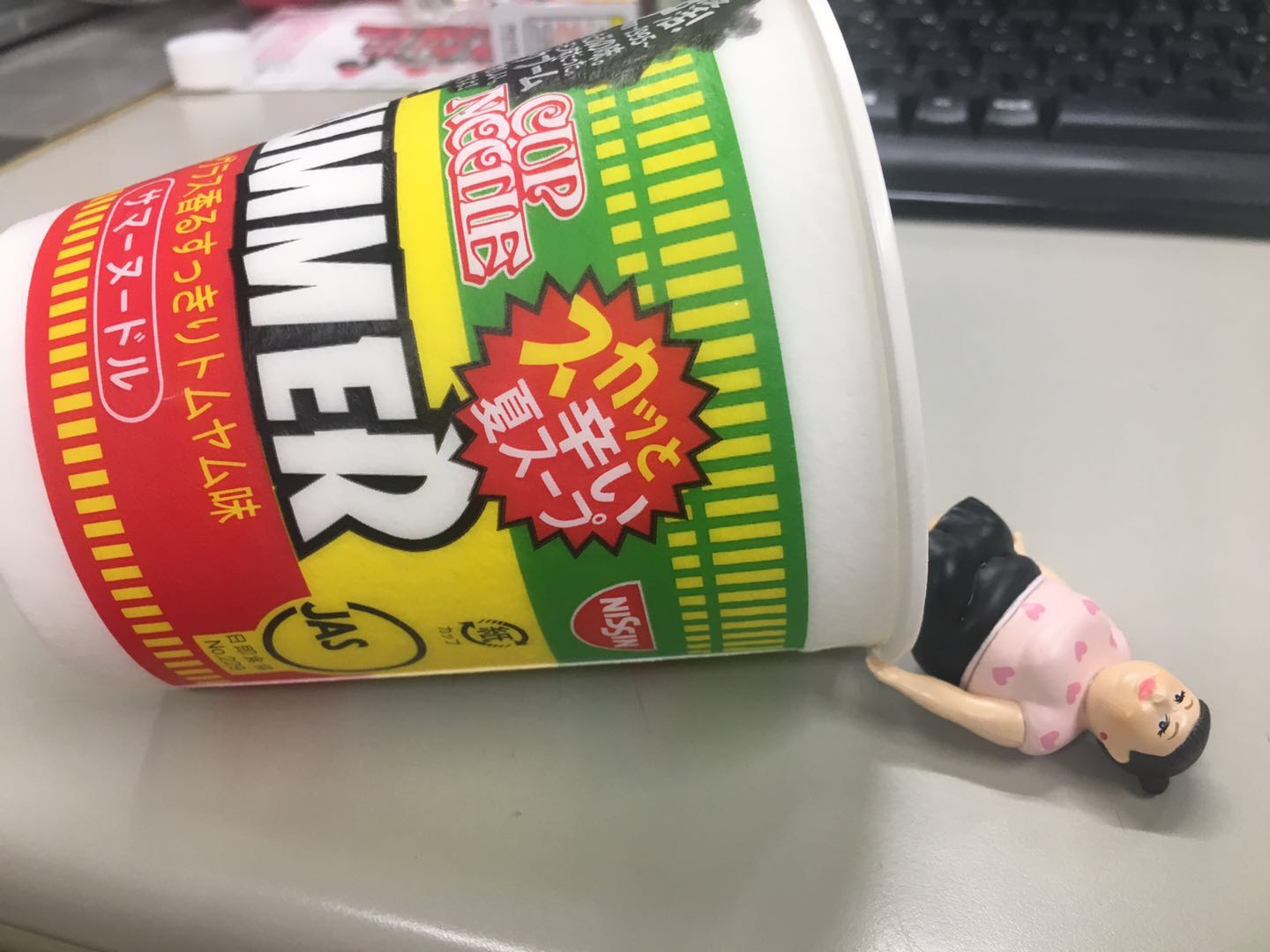 If I had to say one negative point it would have to be this fact. It just has a bit of weight.
Also, there are something that it has trouble attaching to, so something that is like a thinner glass is better.
If not…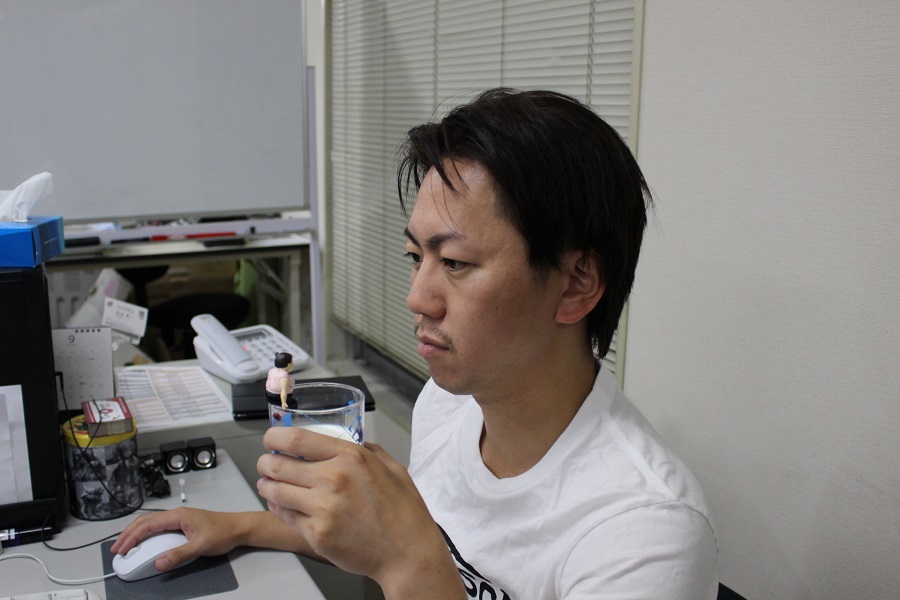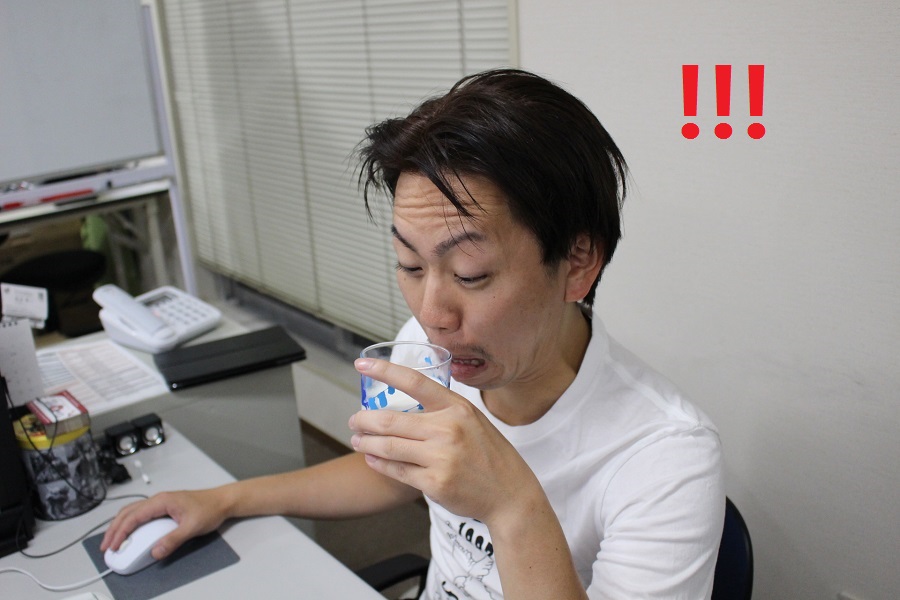 ---
Today's product was Koppu Fuchiko Naomi edition.
There are number of different designs as well.
出典:http://www.runatown.com/shopdetail/000000006860/
At just 648 yen you can pick up these super colorful eye catching beauties.
Check them out here on amazon japan
Personally I really like the hanging one the best. When I'm tired, I just look at her and laugh. It really puts me in a good mood.
As is expected of the bizzare emporer Sakamoto. He is always bringing bizzare items (magnets, lunch charms, etc…) to work.
Today's featured guest, comedian Naomi Watanabe actually is super popular on social media and has over 7 million followers on Instagram.
You might be asking how great is 7 million subscribers in Japan?
Well my top 3 goddess on Instagram actually get beat out by her.

出典:桐谷美鈴のインスタ https://www.instagram.com/mirei_kiritani_/

出典:きゃりーぱみゅぱみゅのインスタ https://www.instagram.com/kyarypappa/

出典:高畑充希のインスタ https://www.instagram.com/mitsuki_takahata/
Although Naomi Watanabe is a bit chubby, she can dance like a beast and her sense of entertainment is top notch. Make sure to check out her performance of Lady Gaga.
NAOOOOMI POWER!!