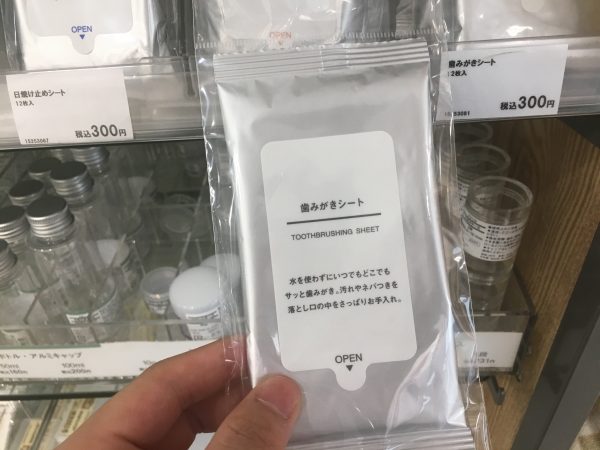 Going hand in hand with the changing of times, many things have started be weeded out. However, Japanese world famous maker Muji, has been fierce in the competition and has made some pretty impressive goods.
Muji has concisely made intelligent products that are of high quality and have a perfect design that is loved by everyone.
ANYWAY…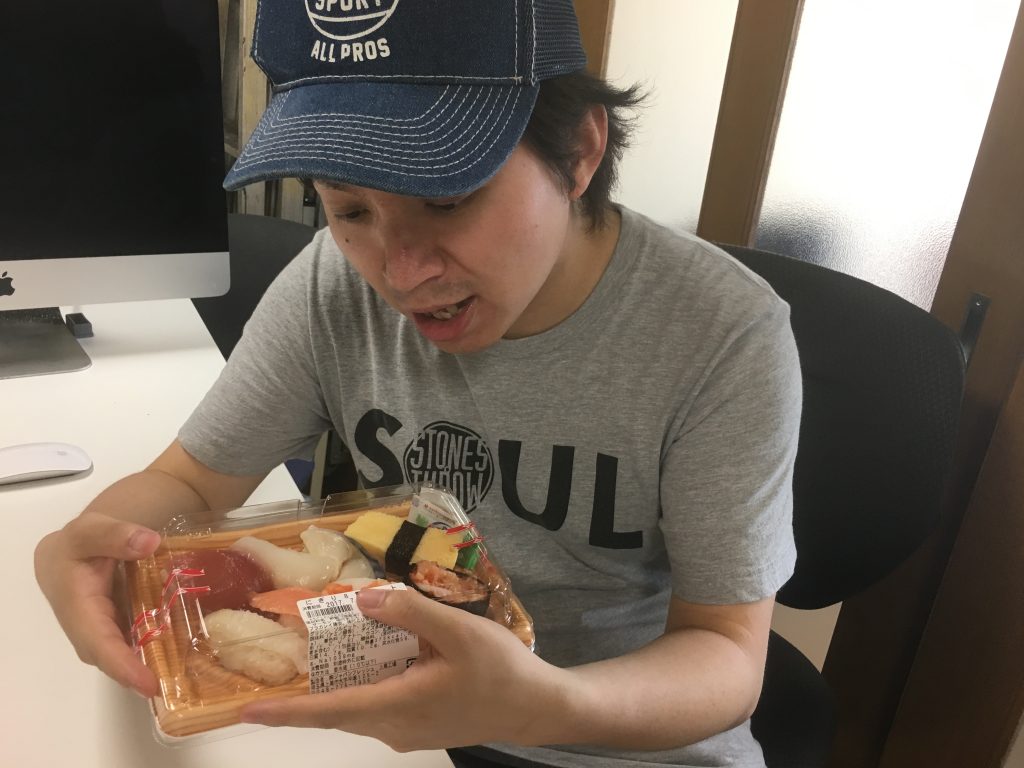 My breath started to stink after having lunch. If I get found out by my female coworkers, it may cause permanent damage to my reputation…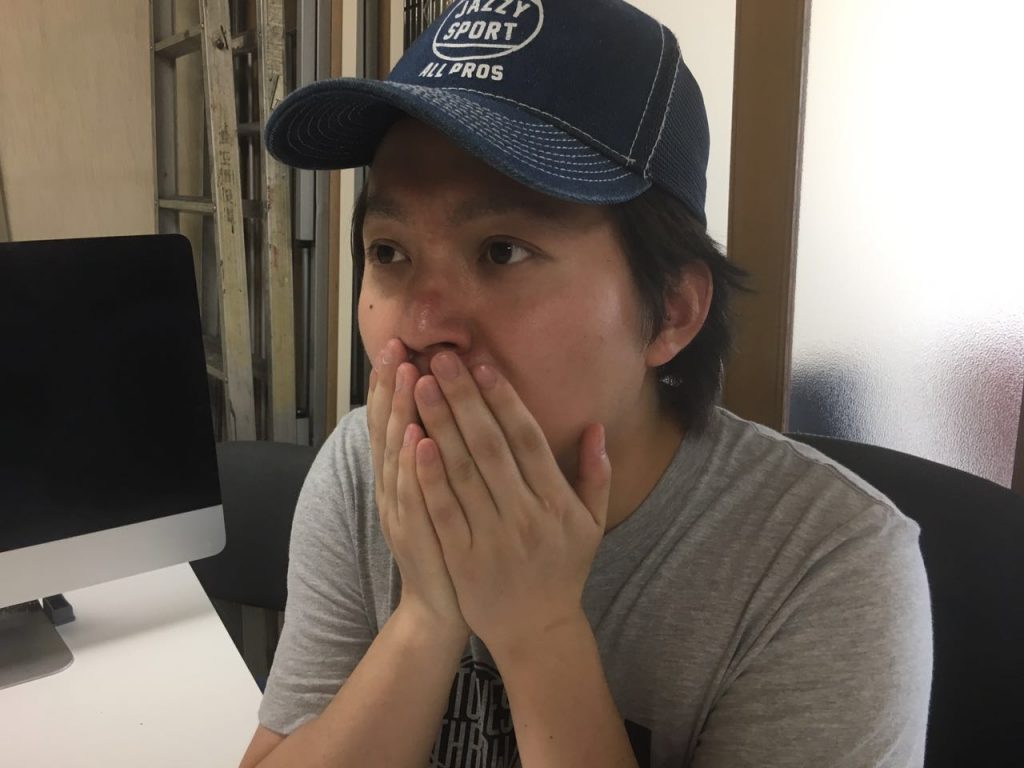 Ah… I just finished eating sushi for lunch so I have a kind of fishy smell going on. It's going to be seriously awkward…
But I got just the fix!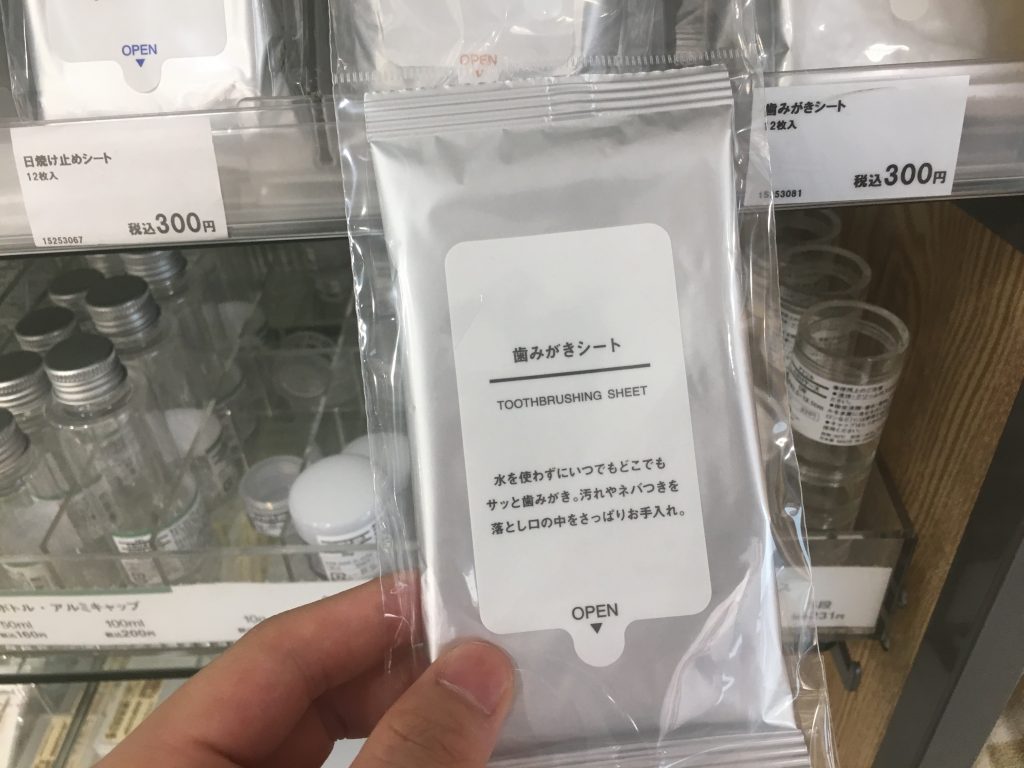 I finally got some tooth brushing sheets!
As it says on the package, 1 set contains 12 tooth brushing sheets, which is ground breaking technology considering you don't need to use water. Just simply slip them in your mouth and get to scrubbing.
So is this thing very popular?
Actually two weeks ago, at the same shop they were completely sold out!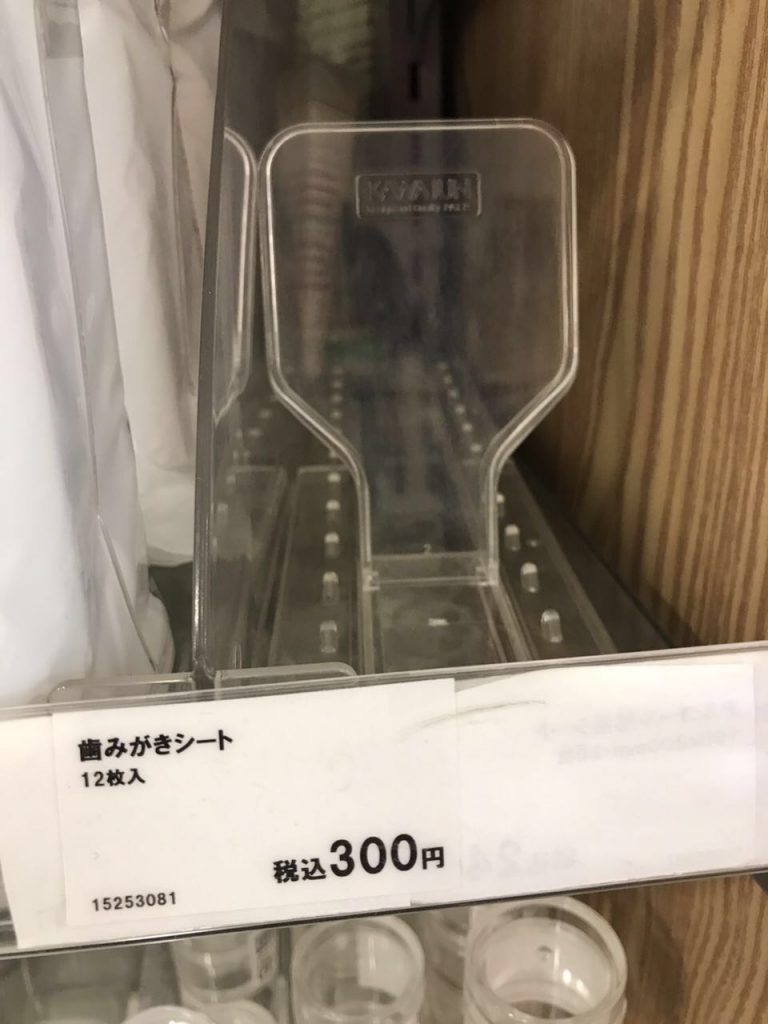 When I went to check the web shop online,  they were completely out of stock there as well.
Once I got a hold of them, I used it at once. For these tooth brushing sheets, you simply take one, wrap it around your finger, and rub it against the grimy areas of your teeth.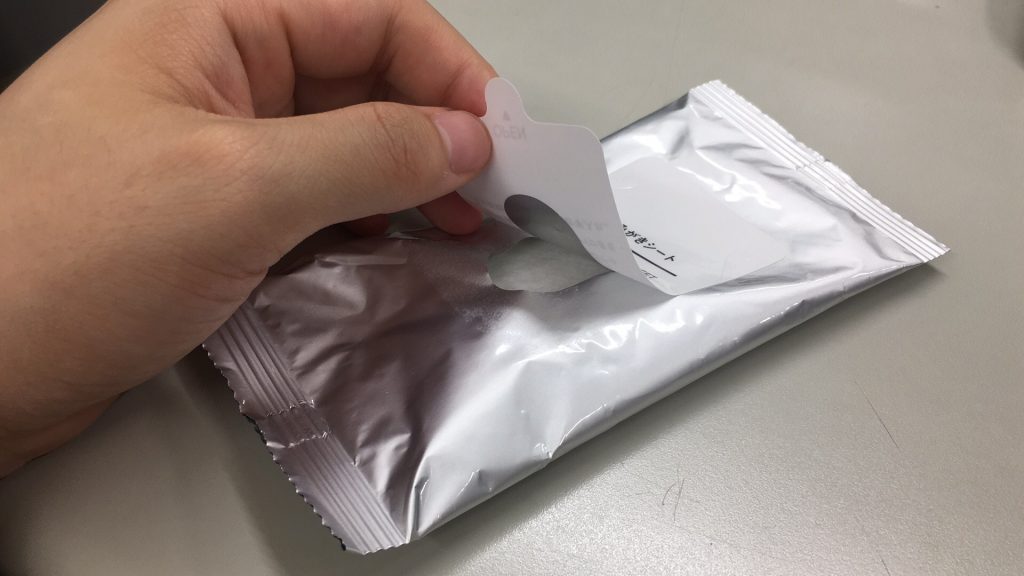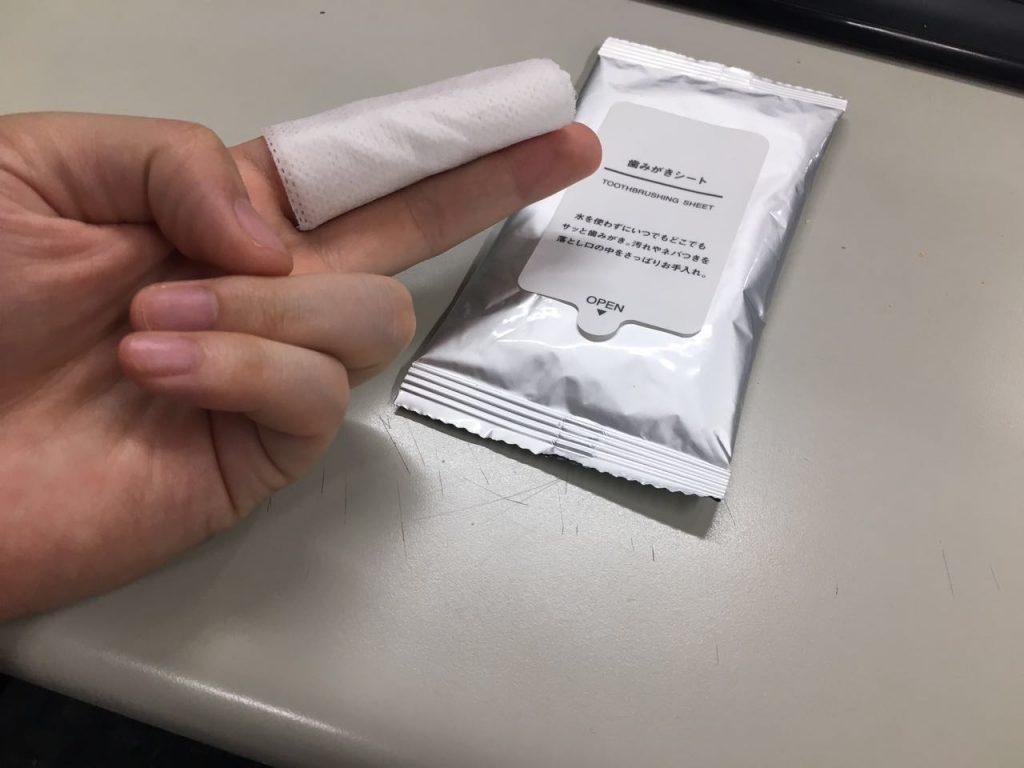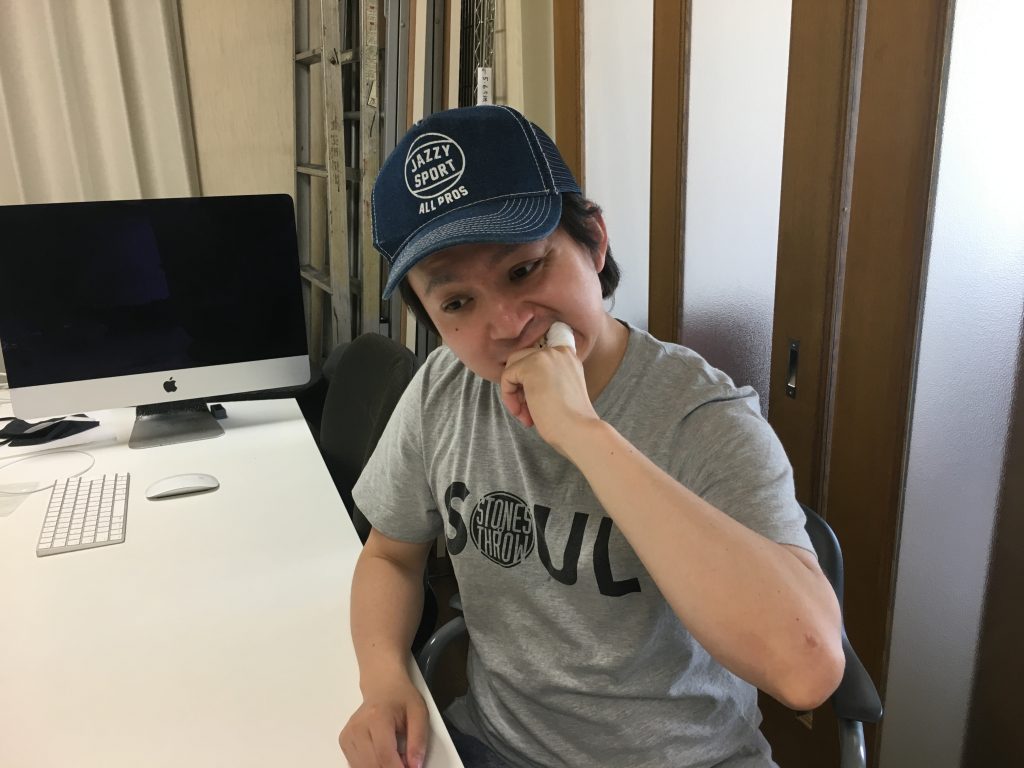 Since these sheets carry a scent of mint, it wouldn't be strange to label them as toothpaste sheets.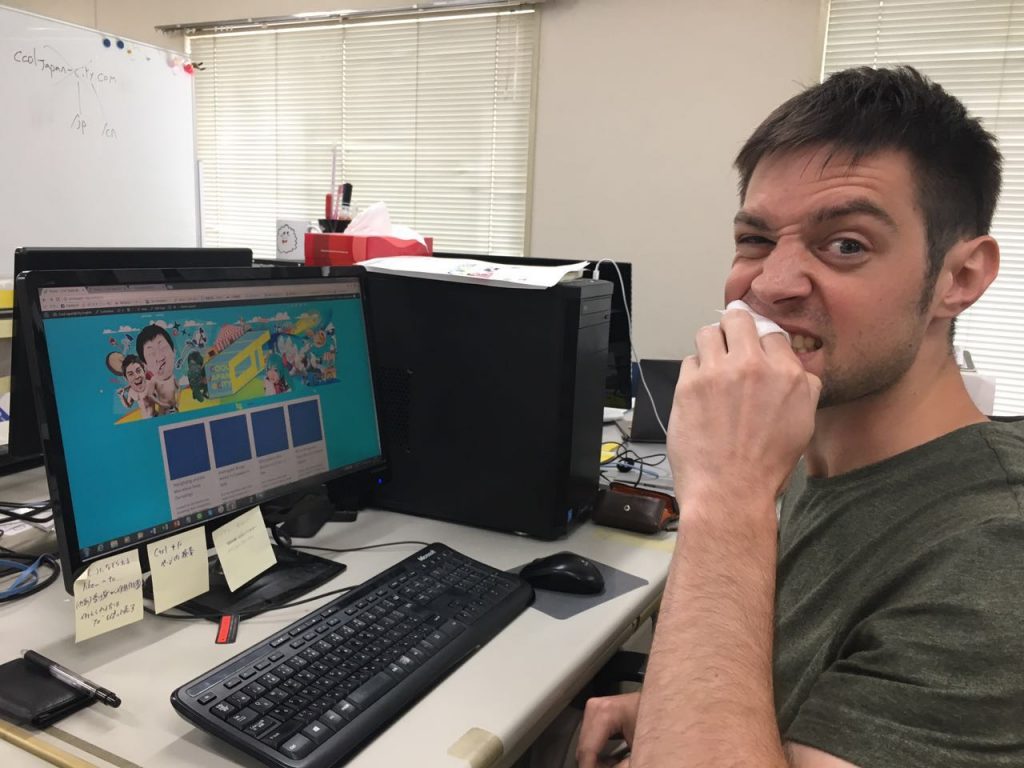 Muji's tooth brushing sheets are perfect when riding on the plane, taking the bullet train, or just travel in general. However, I have to admit, it's probably better to just focus on the front teeth as the back molars tend to be harder to clean with these sheets.
Muji always delivers fashionable products with a simple design that helps support your lifestyle.
Speaking of simple…….↓↓↓↓↓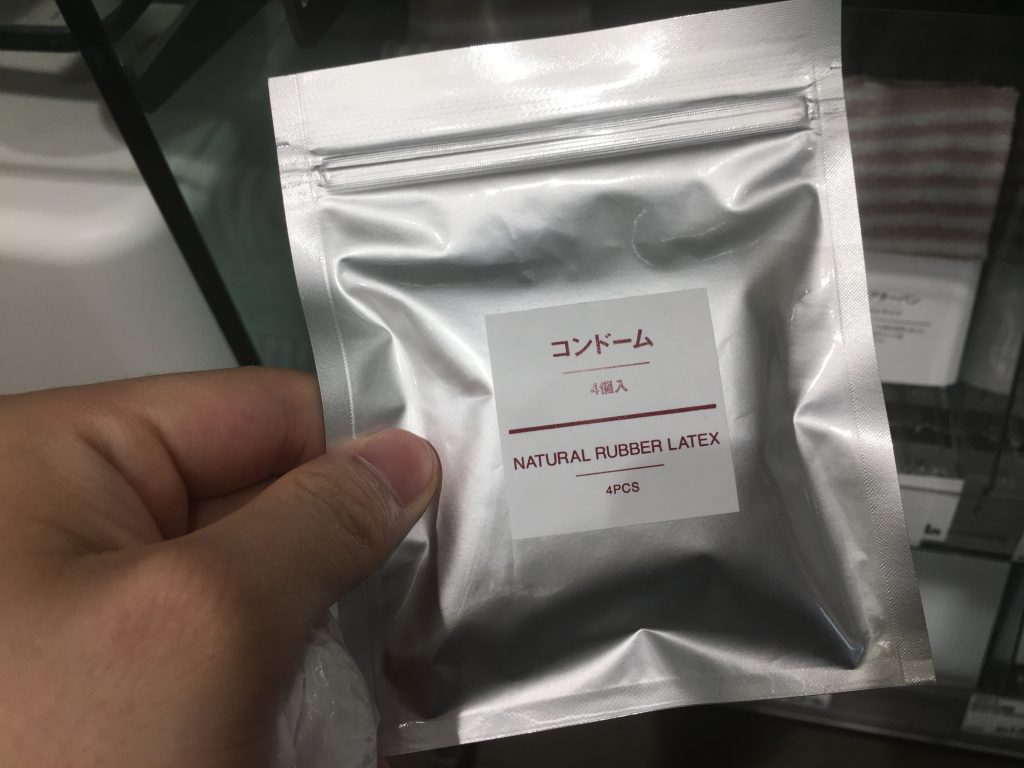 Next time I'll talk about these bad boys.
Until next time!