Recently, the stores where you can interact with animals are one of the trends in Japan.
In other countries, people are likely to avoid this kind of stores because of the aspect of hygiene.
However, in Japan, these kind of stores started to increase with Neko(cat) Cafe,
Usagi (rabbit) Cafe, Fukurou (owl) Cafe, and Reptile Cafe.
Today, we went to animal room "Ikemofu" in Ikebukuro
with JOY and BONNIE who like animals.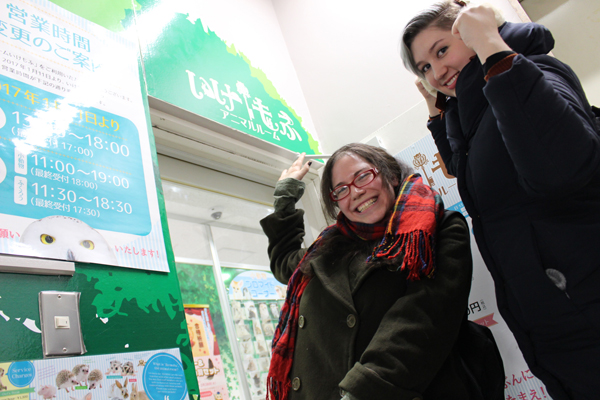 For your information, the name of the store,
"Ike" of "Ikemofu", is from the location, Ikebukuro.
"Mofu" is from "mofumofu" that means fluffy or cuddle.
Before, we move on to next, we need to explain about the system of Ikemofu.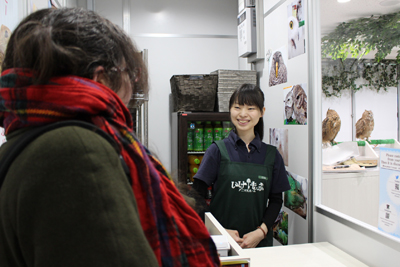 There are 2 types of room, small animals or owls.
Each room costs 1300 yen per an hour with 1 drink (tax is included).
If you use both rooms, you get 200 yen discounts.
Of course, you need to touch animals kindly,
and you can take a picture with no flash.
Sometimes, there are animals that are taking rests or are in training,
so you need to abandon to touch all animals here.
Just follow the instruction of staff.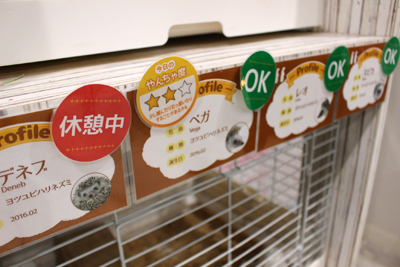 Ok, let's enter the small animal room.
There are bunch of animals in Ikemofu.
You can interact with rare animals such as rabbits of course,
hedgehog, guinea pig, momonga, fennec, Potos flavus.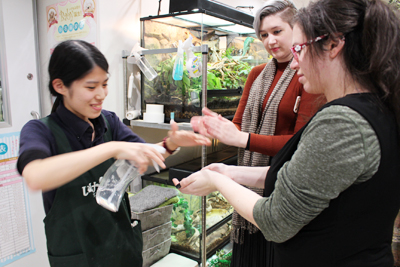 Even though you are exciting to touch the animals, you need to disinfect good.
First of all, the staff brought something bag.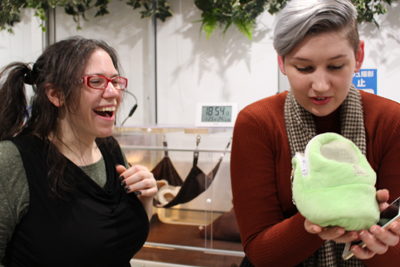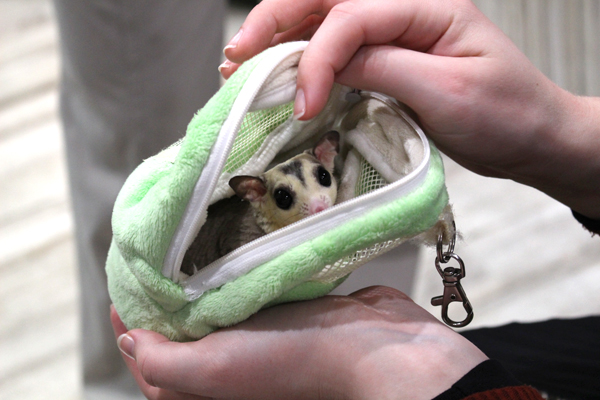 Awwww the baby momonga!!
It's so tiny! Cute!
We could interact with this cutie from first time!
JOY and BONNIE was exciting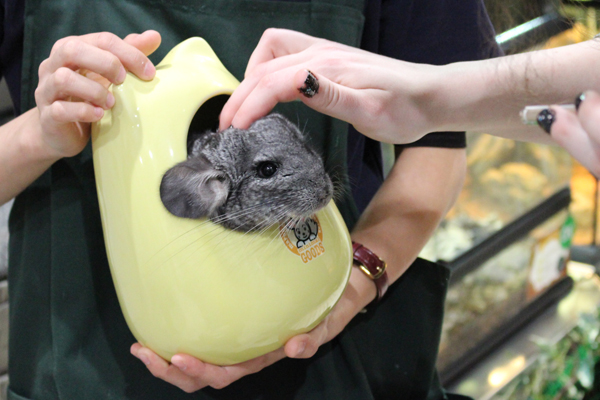 Next, this is chinchilla! This guy's name is "Cotton"
Yeah, it was real cotton!! Mofumofu! So good!!
Let's mofumofu with various kind of animals!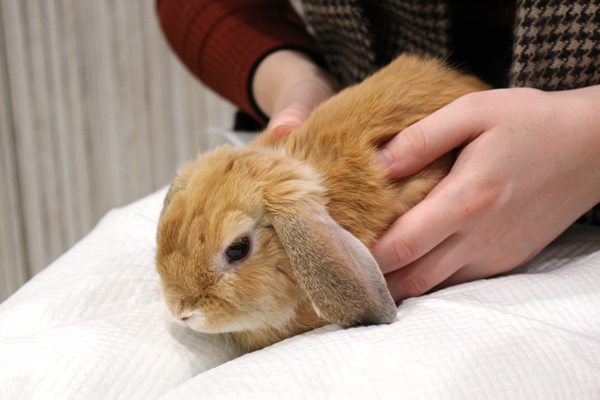 This is holland lop, the rabbit.
Sometimes they take a pee pee,
but you can have sheet when you put animals on your knees.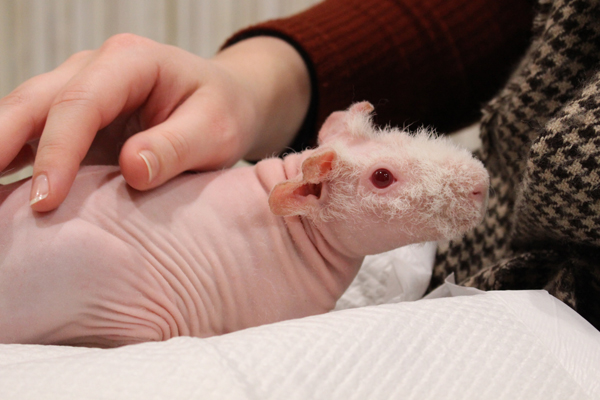 Here is skinny guinea pig.
This guy is kind of mormot, so the feature is no hair,
but it is squishy!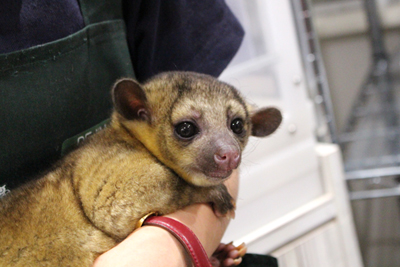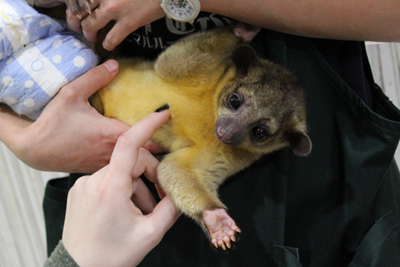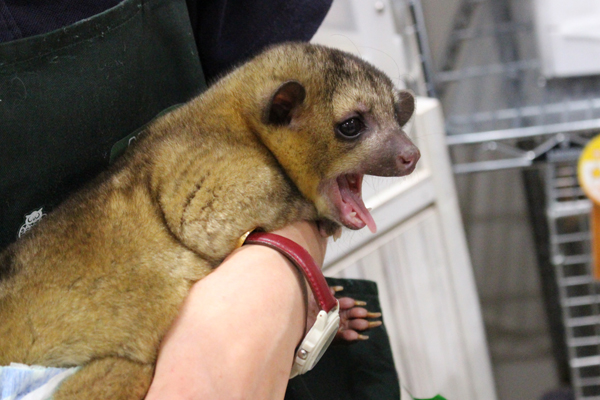 "Hey, stop it! I am still sleepy!"
He is rare animal,
Potos flavus which is the kind of common raccoon.
The name was Ai. It was so cute!!
"What is this cutie!? I wan to see it!!"
They are so exciting, but there is the walking time in Ikemofu.
The staff take animals out from the gage, and animals start to walk around.
Just look at animals are walking around the stores.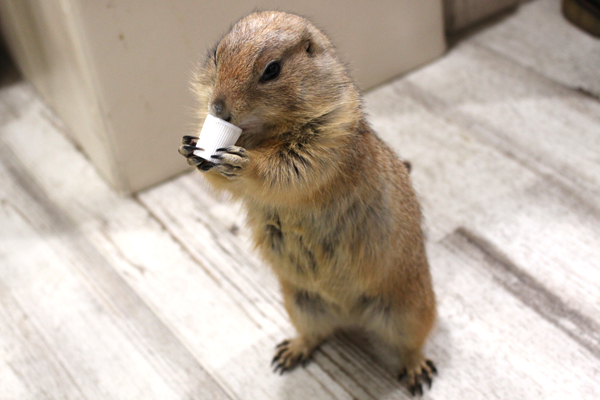 Look at this prairie dog lol
He lick the sweet tube all the time.
It is also cute to throw away when he got tired of it.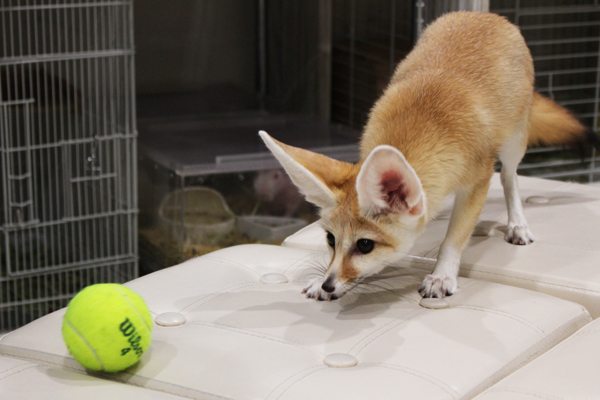 This guy is a fennec who likes tennis ball.
Oh we took video of him.
(He was so quick and was hard to take lol)
Omg! What a fun place here!
After you enjoyed small animal room, let's go to owl room.
Maybe there are some people who dislike reptiles,
but there is reptiles room in here such as snake, iguana, chameleon.
This is great chance to interact with reptiles,
so… let's challenge!!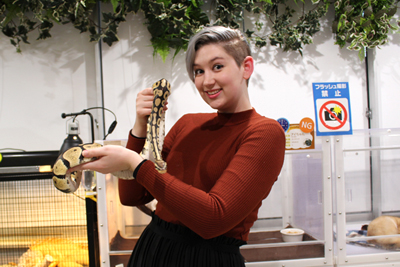 Are you ok BONNIE?
But, when you look at snake closely, cute…??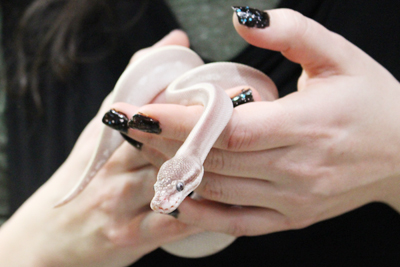 The snake JOY has is small one, so cute,,, right?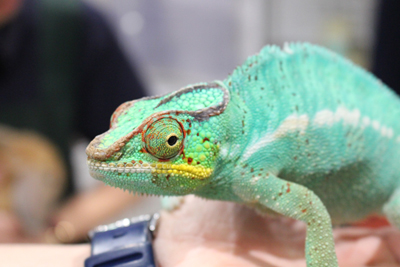 This is the chameleon.
His eyes were restless and interesting.
looks like Ninja??
Reptiles.
I thought it is scary, but it wasn't. Please enjoy and touch them.
There is not so much opportunity to touch snakes, is it?
Actually, there are people who start to like reptiles because of this opportunity.
Now, time to move on to owl room.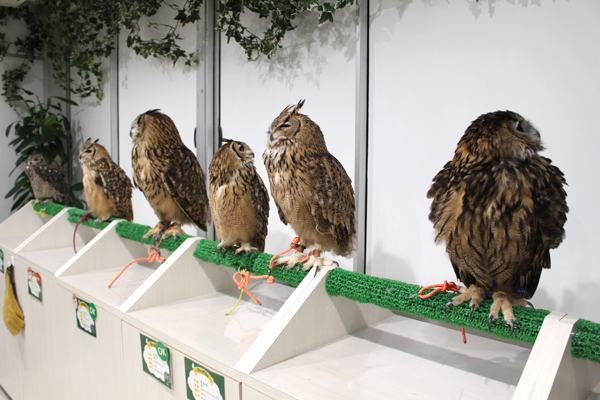 Many kinds of owls are standing quietly. It is like statue.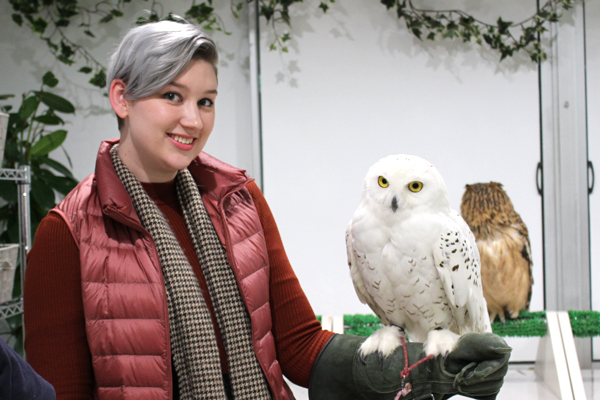 You can put them on your arms,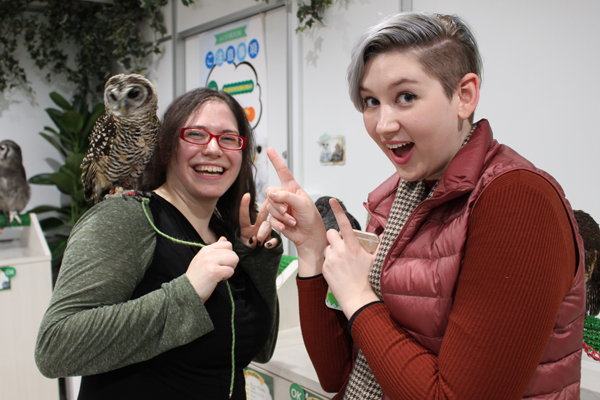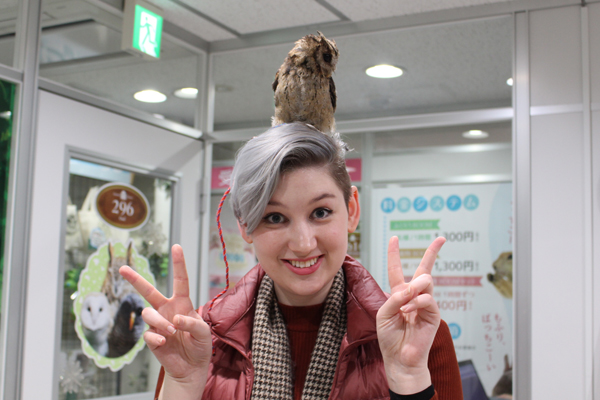 As you can see, you have various ways to play with them.
They are hardly move, but it is fun to see them.
especially, this owl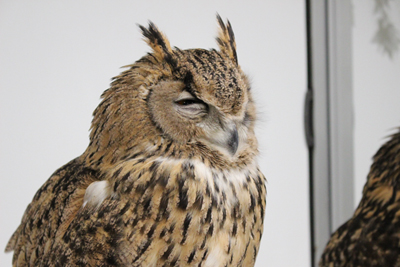 open eyes only half way lol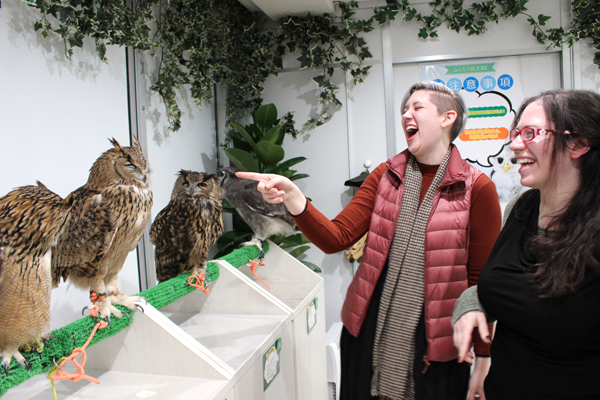 cute but weird, so they laughed a lot.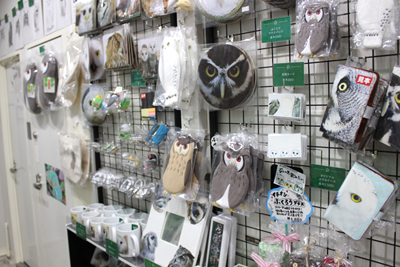 You can buy several goods in the store.
We forgot the times during playing with animals. Time flies so fast!
Of course, it is good to see animals in the zoo,
but if you can touch or interact with animals,
It becomes more fun!!
From March 2nd in 2017, reptiles will move to owl's room, so if you would like to enjoy with reptiles, please book owl's room.
If you are one of them, please book small animal's room by February 28, and from March 2nd, please book owl's room
Address
1-29-4 Narita Bldg. 6F Higashi-Ikebukuro, Toshima-ku, Tokyo
 Access
10 minutes from Ikebukuro station East exit.
 Hours *1 hour shift system
Weekdays 13:00 – 18:00 (Last reception 17:00)
Holidays small animals room: 11:00 – 19:00 (Last 18:00)
owls room: 11:00 – 18:30 (Last 17:30)
 Phone Number
+81(0)3-5396-7751