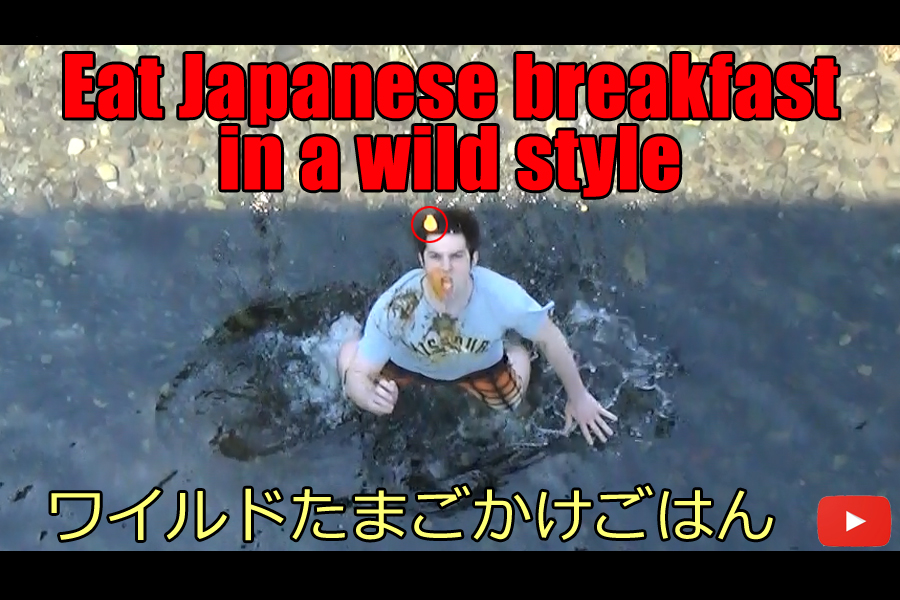 Today we tried tamago kake gohan (egg on rice).but actually we didn't eat it the usual way
CJC's style is to catch the egg dropped from the top of a bridge in our mouths.
What were the results!?Don't miss it!!
I was just reading boys love manga when I realized the power it has in learning Japanese vocabulary! Well, sort of. Take a seat, it's time for Japanese class!
ULTRAMAN is an unforgettable hero here in Japan but do you know about his enemies the Kaiju? CJC takes you to a bar that is swarming with the devastating creatures.
Akihabara is full of delicious food and we at CJC found just the place to satisfy your hunger. 2 words, HORSE MEAT
Hey everyone, Matt here!
A while back we changed our website layout but did you also know about our new member page?
Check out who the masterminds are behind CJC!
Hey everyone, Matt here! Continuing on from our Akihabara adventures, Will and I decided to head over to Ochanomizu, a place flooded with guitar shops.
This time we had a challenge to see if we could do 10 consecutive hadoukens in Street Fighter.
If even one of them fails, there will be a penalty game flying at them.
Can they pull it off? Check it out!!
Hey everyone, Matt here! Have you ever wondered how to say things like "Wow this is so tasty!" or "What a great smell!"? Please take a seat, it's time for Japanese class!
YouTube
Featured
Cool Japan Shops