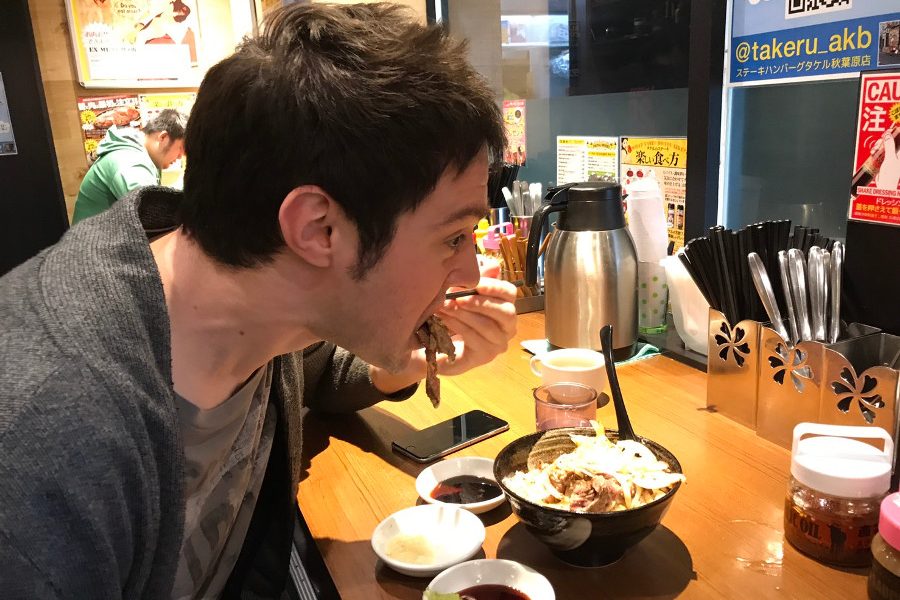 Akihabara is full of delicious food and we at CJC found just the place to satisfy your hunger. 2 words, HORSE MEAT
Hey everyone, Matt here!
A while back we changed our website layout but did you also know about our new member page?
Check out who the masterminds are behind CJC!
Hey everyone, Matt here! Continuing on from our Akihabara adventures, Will and I decided to head over to Ochanomizu, a place flooded with guitar shops.
This time we had a challenge to see if we could do 10 consecutive hadoukens in Street Fighter.
If even one of them fails, there will be a penalty game flying at them.
Can they pull it off? Check it out!!
Hey everyone, Matt here! Have you ever wondered how to say things like "Wow this is so tasty!" or "What a great smell!"? Please take a seat, it's time for Japanese class!
Hey everyone, Matt here. My boss Sakamoto was sleeping on the job and so he decided to wake himself up with…. soy sauce?!
Hey everyone, Matt here! Akihabara is an awesome place filled with all kinds of electric gadgets and gizmos. My friend Will in I were in the mood to scout out some classic video games and we stumbled upon just the right place for it!
Hey it's ya boy Rose! I haven't had much luck with my love life lately, but I have found a secret weapon to change all that! It's time to go on a quest!
Hey it's ya boy Rose! Shige has been feeling a bit lonely recently as he isn't getting any affection from his wife. How to fix it? It's time to use "ahirukuchi" (duck mouth).
A curry udon target practice game?
It's a game where the 3 of us try to get splashes of curry sauce on certain parts of our shirts.
Of course you can expect another punishment game..
YouTube
Featured
Cool Japan Shops