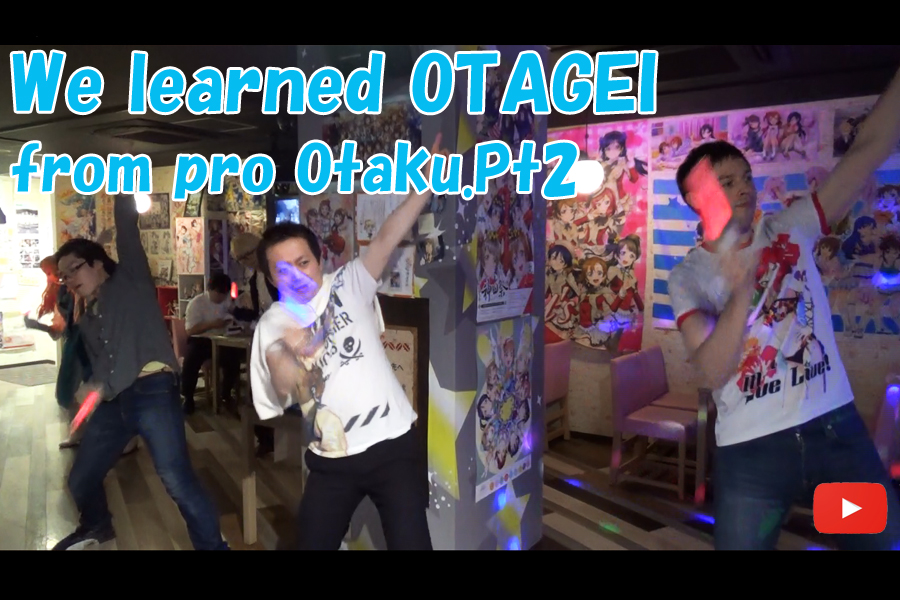 Matt and Rose learned otagei, a particular dance seen by otaku.
This time an actual customer came and so the two had to pump up the crowd.
So how were the results of their training?
Hey everyone, Matt here. Let's be real, as a foreigner kanji sucks some butt. However, there are easier ways to learn it. Check out our new series on how to learn kanji!
Hi everyone, Matt here. My boss Sakamoto was hungry for cup ramen so I went to get him some. What I ended up with was quite a shock though.
Last time in "We learned OTAGEI from pro Otaku. Pt.1 we performed the Senbonzakura. There were a lot of requests for us to show the full version, so today I would like to do just that! Make sure you check out the bit at 1:05 where we illuminate the glow-sticks.
Matt here! This time CJC as whole (Matt, Sakamoto, and Rose) went to a Swallow's game in Tokyo. However, before I knew it people were busting out their umbrellas even though it wasn't raining! What's going on?
Matt and Rose take on the challenge to learn Otagei. There were some intense dance moves.
Were they able to handle the lessons all the way until the end?
It's Sakamoto! Taking a stroll through Omotesando, my friend Shiori and I came across a pretty unique cafe famous for stationary goods.
YouTube
Featured
Cool Japan Shops